Some restaurants have to make up cool-sounding names and stories to impress you. Why? Because they didn't have George Webb.
George was the real deal. He opened his very first "hamburger parlor" in 1948 right here in Milwaukee on the corner of Ogden and Van Buren Streets. George, his wife Evelyn and their three sons – Jim, Tom and Bob – all worked in the restaurant. His vision was simple: be a friend in the neighborhood by serving good food at fair prices 24 hours a day.
---
Burgers with a side of laughs
George's hamburgers, soups and chili quickly developed a following. So did his quirky sense of humor. George would tease customers with head-scratching signs like "Free Rabbit Lunch Tomorrow" or silly offers to pay $10 for 1,893 pennies.
And then there are the famous double clocks.
When a city ordinance prohibited establishments from being open 24 hours a day, George came up with the perfect workaround. He announced "George Webb Restaurants are open 23 hours, 59 minutes and 59 seconds, seven days a week and on Sundays!" George hung two clocks – set one minute apart – in the restaurants to demonstrate that they were, indeed, closed and reopened every day in exact compliance with the law. To this day each George Webb restaurant has two clocks hanging side-by-side in honor of George's declaration.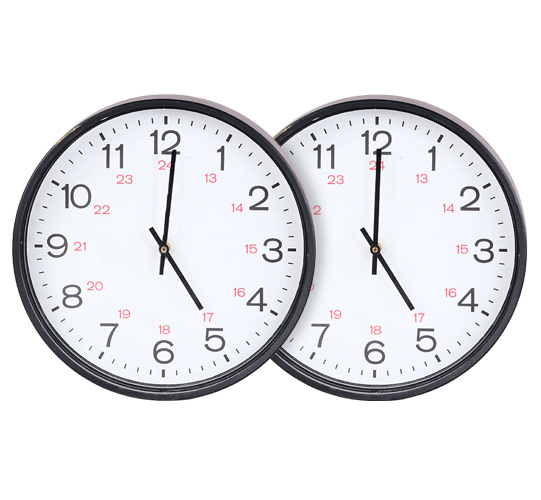 ---
Not so fast fast food
By 1953 the original hamburger parlor had expanded into George Webb Restaurants. Plural. George's son, Jim Webb became the first franchise owner George suggested he take over one of the restaurants. Not long after, in 1957, Milwaukee lost a pioneer and entrepreneur when George passed away. Jim took over the company and served as president during a strong growth period, from the 1960s through the early 1980s. Despite the challenge from fast food restaurants in this era, the George Webb recipe couldn't be duplicated.
The spatula is passed to new leaders
Jim Webb sold the chain to Dave Stamm in 1985. A franchise owner with more than 30 years' experience in the George Webb organization, Dave continued to lead the company forward. In 2005, after 20 years at the helm, Dave decided to sell the company.
Today, Philip Anderson is the chief cook and coffee mug washer at George Webb Restaurants. An entrepreneur himself, Philip has built several successful businesses from the ground up. Philip is mindful that he's not just running a restaurant; he's leading a Wisconsin legend. He has gathered a strong management team made up of seasoned George Webb veterans, and pros from other successful restaurant franchises.
Beginning in 2011, they initiated an aggressive program of strengthening franchise ties and adding new restaurants, including a store in Kenosha on I-94 and Highway 142, with the first George Webb drive-thru. Together, Philip and his team honor the history of the storied chain while they welcome new generations of guests to enjoy comfort food at a fair price.
---
We predict you'll approve
When you have deep roots in the community, as George Webb Restaurants do, you can't help but be involved in the community. Take our baseball predictions, for example.
It started with George Webb himself in the 1940s with the Brewer teams of the American Association. George, ever the baseball fan and home team booster, predicted the team would win 12 games straight. If they managed the feat, George hinted the restaurants would give away free hamburgers. The prediction lived on when Milwaukee's home team became the Braves, and continued the tradition when the Brewers took up residence in town. And oh, how close the teams came several times. You could almost taste victory (and burgers). Finally, on April 19, 1987, the Brewers did it. Three days, and 168,194 hamburgers later, George Webb fulfilled the payoff, to thrilled customers and Brewers fans alike.
Through the years George Webb has evolved from a simple lunch counter operation to a full-service family restaurant serving made-to-order favorites. A large part of our success is thanks to our franchise owners, a dedicated group who currently owns and operates 75% of the restaurants. Every time these folks crack an egg or ladle out a heaping helping of chili, they call on the spirit of our founder, George Webb, and his values.